Il Music Inside Rimini è la fiera dedicata all'innovazione e le tecnologie per lo spettacolo, che si terrà alla Fiera di Rimini a partire dal prossimo 6 maggio.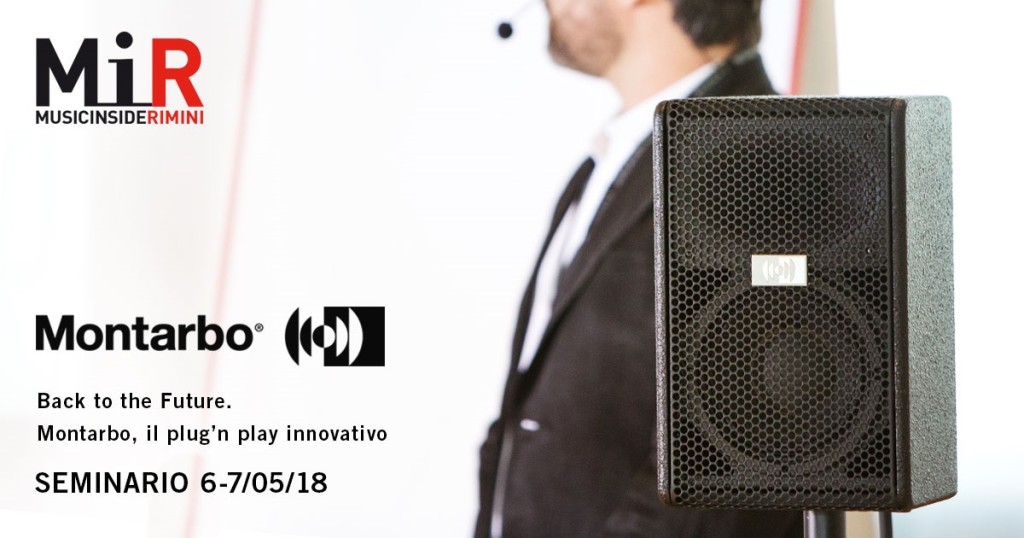 Montarbo è uno storico marchio italiano con quasi 60 anni di esperienza nel settore, e per questa edizione del MIR a scelto di partecipare in maniera originale, offrendo agli appassionati un seminario gratuito dal titolo: "Back To The Future": quattro appuntamenti volti a far scoprire ai professionisti del settore e agli appassionati le novità del marchio italiano, tra dimostrazioni pratiche ed esibizioni, organizzati presso la "Sala Noce" all'interno della Fiera di Rimini.
In ogni seminario "Back To The Future" di Montarbo si parlerà dei seguenti argomenti:
Le applicazioni dei nuovi impianti GS Sound System
Il diffusore attivo biamplificato NM350A per ogni destinazione
La nuova serie di diffusori FIRE MK2 completano la serie attiva e passiva
I Subwoofer della serie EARTH, compatti come non mai
I seminari si terranno Domenica 6 Maggio alle ore 11.30 e alle 16.00, e Lunedì 7 Maggio dalle ore 11.30 e alle 16.00; per partecipare dovete compilare il form presente nella pagina dedicata all'evento da Montarbo, scegliere la data e l'orario preferito e infine registrarsi.
Info: EkoMusicGroup